As the state moves to Phase III of the COVID re-opening plan, Virginia Cooperative Extension and 4-H are resuming some in-person programming and services will continue to provide contactless and distance-based methods, such as using drop boxes for samples and pickup, phones, and virtual delivery of educational programming.
This website will provide current information on local office hours, programming, and more. We look forward continuing to serve our community.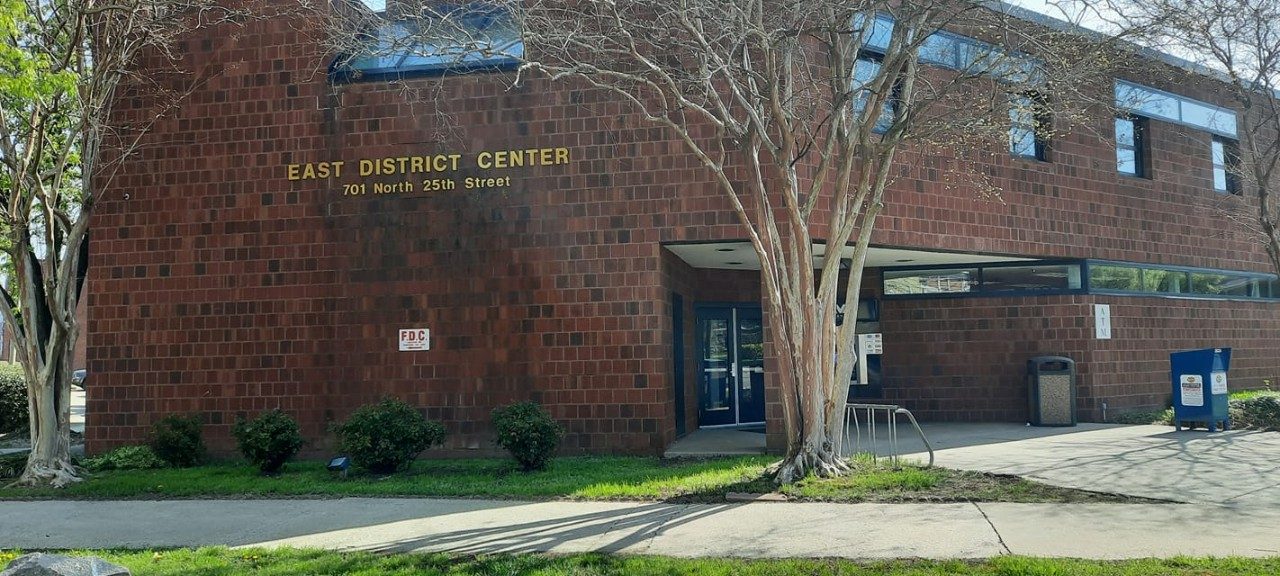 The City of Richmond office of Virginia Cooperative Extension is your local connection to Virginia's land-grant universities, Virginia Tech and Virginia State University.
Through educational programs based on research and developed with input from local stakeholders, we help the people of City of Richmond improve their lives.
We provide education through programs in Agriculture and Natural Resources, Family and Consumer Sciences, 4-H Youth Development, and Community Viability.
Soil Sampling
Soil sample kits can be picked up at any City library service desk or by coming to the East District Initiative Building at 701 N. 25th Street Richmond VA  23223 between the hours of 8:00-5:00 Monday-Friday.  Kits are in a display next to the Security station just inside the building entrance.
Junior camp is a five day residential summer camp designed for youth aged 9-13 years. Richmond City uses the Jamestown 4-H Center located in Williamsburg, Virginia and is scheduled to attend the week of July 12th-16th.
The fee for 2021 is $320.  Unfortunately due to COVID19 transportation will not be provided from Richmond to the 4H Center in 2021.
For more information on Camp please visit our Camp Page  Information will be added as we get closer to camp week-check often!
Do you love gardening?  Do you enjoy helping others learn?  Do you feel a commitment to community service in the City of Richmond?  If so, please join us for the Master Gardener course.
Master Gardeners are trained community leaders working with individuals to increase knowledge and understanding of envrionmentally sound horticulture.  They seek to improve the quality of life in their comunities throught education.  Master gardeners are specially trained by Virginia Cooperative Extension Agents who extend knowledge of Virginia's Land Grant Universities;  Virginia Tech and Virginia State.
The Winter/Spring class is currenly underway (January 19-March 25, 2021)  If you are interested in participating with future classes please contact Brittany Council-Morton, 4-H Youth Development/Urban Agriculture Extension Agent at bcouncil@vt.edu or 804-786-4150
Embryology
The 4-H Embryology Project is a unique opportunity for Richmond City youth to experience first hand the incubation period and hatching of chickens.  The incubation period takes a total of 21 days from initial incubation to hatching of the chicks.  Eggs will be candled between 10-14 days into the incubation period.  Children and teachers care for the eggs until the chicks are ready to hatch.  After hatching the chicks may remain in the classroom for  a maximum of 1 week before being released back to Richmond City 4-H/ANR Extension Educator.
we are always in need of incubators to be able to offer the program in more classrooms.  If you would like to help support the program please contact Brittany Council at bcouncil@vt.edu or Lynn Whiteside-Jones at lynnj67@vt.edu 
Urban Gardening
This program allows youth to learn about the plant development process at is relates to the Virginia SOLs for 3rd-5th objective.  Urban Gardening provides teachers with all the materials to experience plant growth inside the classroom.   
Virginia Food Access Network (VFAN)
The Virginia Food Access Network (VFAN) accelerates efforts, connects partners, and shares resources to solve child hunger in Virginia and create nutritious food access for all Virginians.
Were you a 4-H member? Did you attend 4-H camp? Or maybe you were a 4-H volunteer? Identify as a 4-H alum, and represent your 4-H state: http://bit.ly/2m0vYgp